Jordan Beal is one of the most powerful names in San Diego Real Estate. As the visionary leader of Beal Real Estate, Jordan is San Diego's top young entrepreneur to watch. Under 35 years old, he already has opened his second real estate office in the esteemed design district of Solana Beach, Cedros Avenue. Jordan has built his powerhouse brand and agency with dedication, knowledge, rigor, and grit while garnering one of the most respected names in real estate. Beal actively oversees and manages Beal Real Estate's dynamic team of real estate professionals and licensed agents, handling residential purchases and sales, leasing, investments, tenant and landlord commercial representation and property management. Beal is a local himself as a 20+ year resident of North County San Diego, with a deep-rooted personal knowledge of North County having attended local recognized schools in areas of his expertise.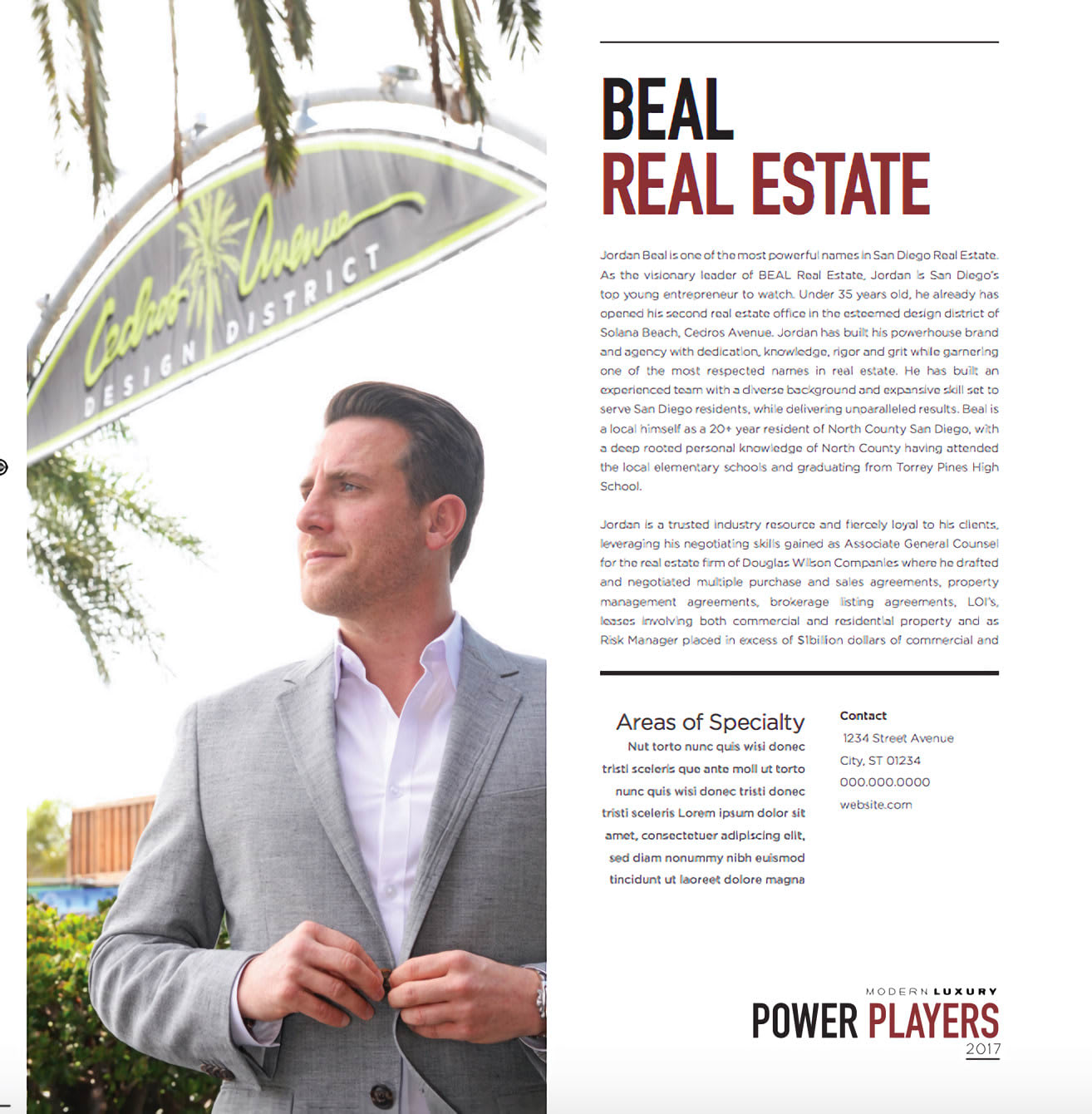 Areas of Specialties:
10 years legal real estate transaction experience

25+ years of local knowledge

Contact Info.